Music / Bands
Poster Plus is a Music and Band poster and merchandise specialist. We have artists from all decades including the 1960s, 1970s, and 1980s.  We've Australian Music, American Music, British and UK Music. We've legends of rock music like AC/DC, Jimi Hendrix, Pink Floyd, Kiss, David Bowie, Queen, and Led Zeppelin. How about some Elvis Presley or Johnny Cash? Alternative Rock Bands like Arctic Monkeys and The Cure. New Wave like Blondie and Joy Division. Heavy Metal like Iron Maiden and Guns n Roses. Punk icons like Sex Pistols and Misfits. Folk and pop and jazz and soul music. We've guitar heroes and the best vocalists. Hip-hop music megastars like Tupac, Eminem and Snoop. We've fantastic music photojournalism and live images covering artists like Kate Bush, Johnny Cash, Nirvana, The Smiths, Prince, Black Flag, Bob Dylan and Amy Winehouse.
And there's tons of rare and out-of-print music posters like INXS and Jimmy Barnes and Kylie Minogue. We've gorgeous Tour Posters by the artist Bob Masse for bands like The Doors and Fleetwood Mac and The Who. We have new music images coming into stock every month from Europe and the USA and are always on the lookout for anything different to bring you as many names and genres of music as we can. We live and breathe Music and Band Posters and Merch.
And if that's not enough then we've plenty of music merch and collectables like band patches, stash tins, keyrings, badges, cardholders, drinking glasses and mugs.
If you're passionate about music and band posters and merch, then you must check us out!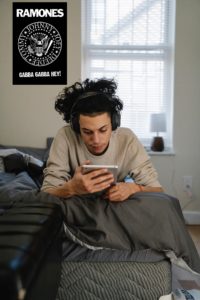 Showing 1–21 of 1537 results